Rabbit Slayer Cover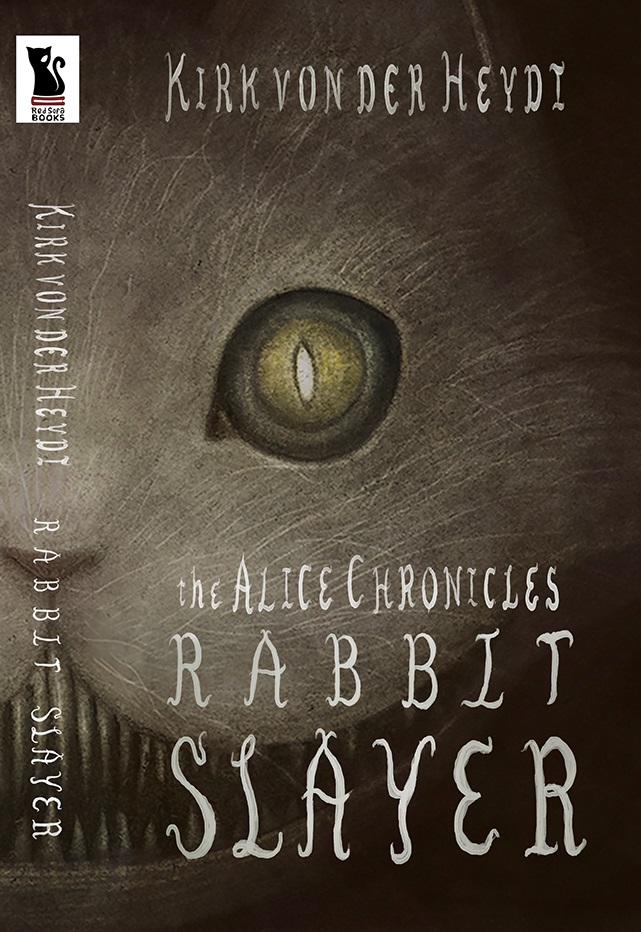 It's Here!
That's right, the book cover for Rabbit Slayer is finally here. It is artfully done by the creative genius of Alex Kuno. If you haven't checked out his work be sure to visit his web site (link on the side).
Rabbit Slayer is the first book of the Alice Chronicles which twists Alice in Wonderland on its head. This isn't your warm and fuzzy story… No, these rabbits to make you cry.
With the release date closing in, I am super excited to get things moving. At the moment, you can pre-order Rabbit Slayer on Amazon.com. And pre-orders for physical copies will be coming soon.
Release date is: November 8, 2016