Kirk's Happenings
RABBIT SLAYER
Release: November 8, 2016
Wonderland has sent White Rabbits into our world to prey upon the innocent, and just as long there has been an Alice to protect against what others choose to ignore as nonsense.
Like most girls, seventeen-year-old Emily Anderson believes fairy-tales are only make-believe. That's until the White Rabbits come after her. When her friend is taken instead, Emily accepts the help from the sometimes bizarre Alice. Things go from bad to worse, and she unknowingly winds up standing before the Queen of Hearts
To every generation, an Alice is born, will Emily be the next?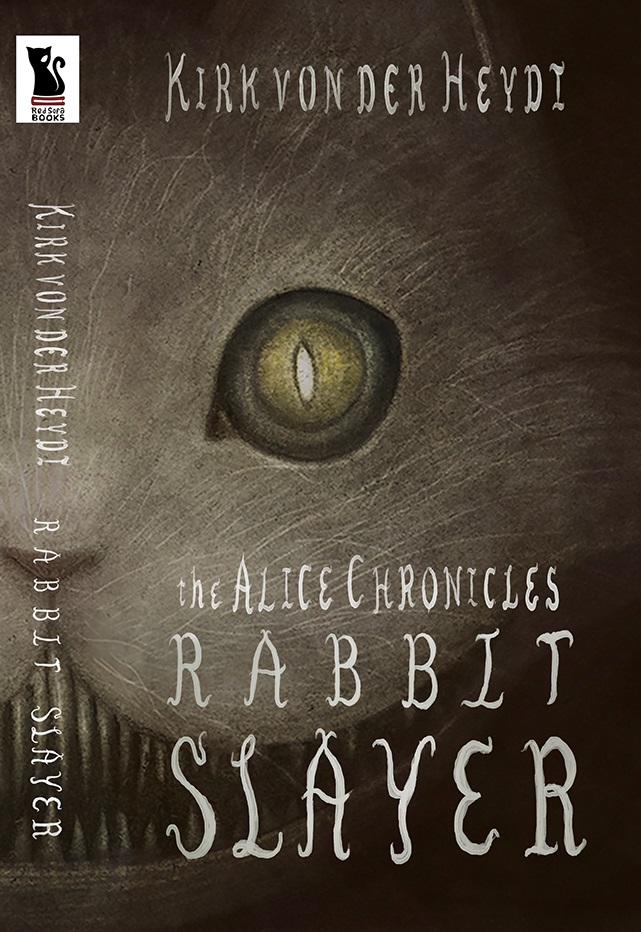 ENDORSEMENTS
---
"Kirk von der Heydt spins the tale of Alice in Wonderland on its head with this delightfully strange and twisted novel. Rabbit Slayer is a killer YA novel!" -- Jonathan Maberry, NY Times bestselling author of Rot & Ruin and Mars One
"Remember that kid in third grade who was always in trouble in every class but English class? The one all the other teachers picked on except the English teacher who told him he had something called "imagination"? Well, he's all grown-up now. His name is Kirk von der Heydt and he's put that imagination thing to work creating a fantastic novel that takes Alice in Wonderland and brings it into the 21st century and is about to make fools of all those teachers save the English teacher. A truly wonder novel titled Rabbit Slayer. Whether you're 14 or 94, picks up this book. It's gonna change your entire definition of fantasy. And. make you look differently at that kid in your own class who was labeled imaginative...
I can't wait for the movie!" -- Les Edgerton, Author of The Genuine, Imitation, Plastic Kidnapping, Bomb!, and others.